The Grafiosi is a New Delhi based studio of art and design, specializing in identity creation and evolution
The powerful energy of retro funky dining, the psychedelic tech-edge of a nightclub or contemporary chic of a luxury hotel; the understated flamboyance of couture or the neo-classic statement of retail; innovating with the already established or experimenting with new age start-ups—The Grafiosi is versatile, rad and exclusive.

Constructing, creating and communicating your brand through aesthetically empowered and functional design is the focus. We work with industries, brands and individuals building specific, unique and global design vocabularies for each. Since 2005, we have provoked the conventional to foster a global design sensibility for India; The Grafiosi is in constant creation.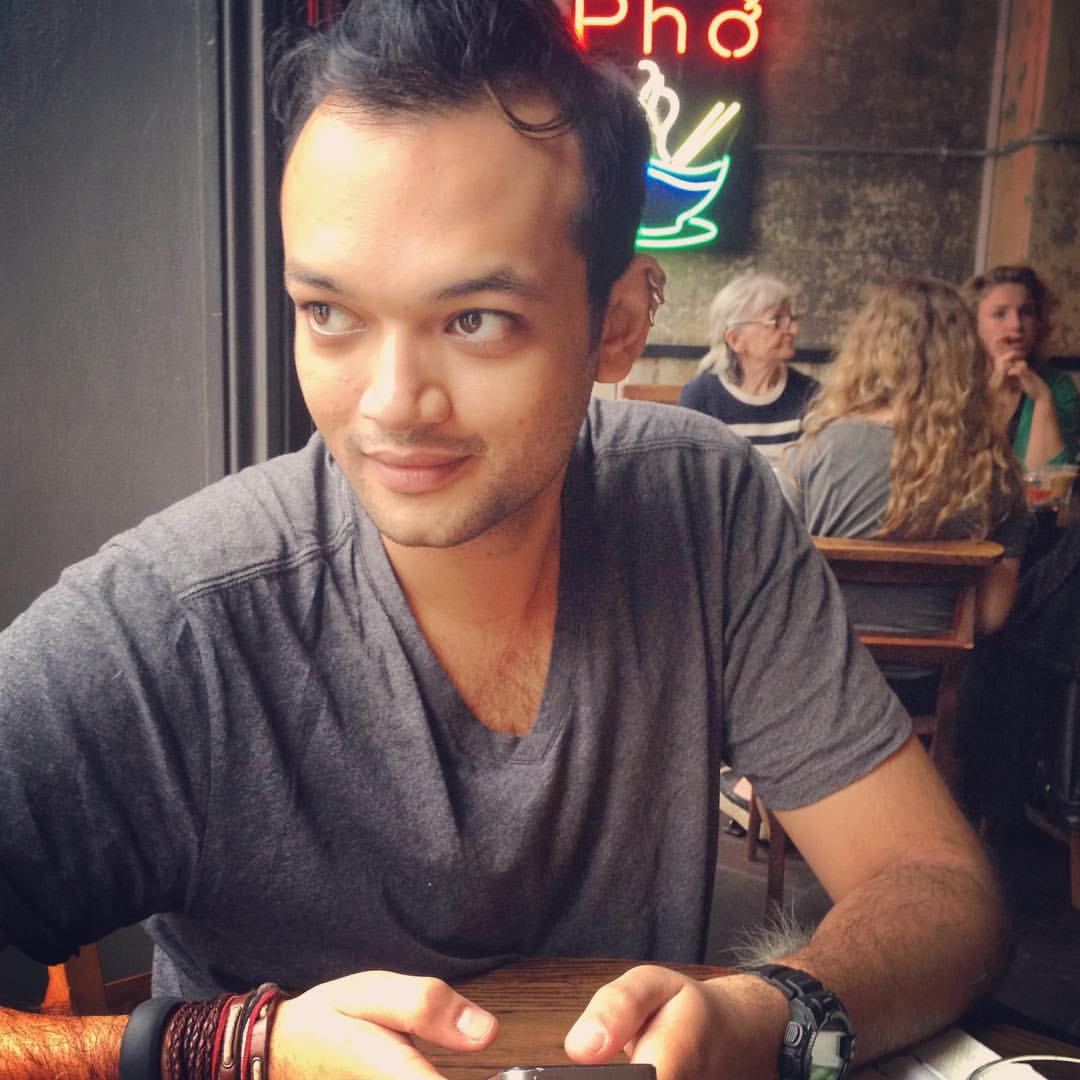 Pushkar Thakur is a New Delhi based multihyphenate design and art professional and entrepreneur. In 2005 he set up the multi-award winning studio of design and art, The Grafiosi. As Creative Director and Founder of The Grafiosi, Pushkar Thakur has won awards from the Association for Retail Environments, American Design Awards, Creativity International Awards, Design And Design and received an Honourable Mention from Harvard Law School. And has been featured in design books, documentaries and journals from Argentina, China, France, Germany, India, Japan, Spain, UK and USA.

His digital art moves from the abstract and fantastical to the figurative and fun; while his installations are more sculptural and interactive, and use a variety of media from analogue to digital. Through street and travel photography he explores the plurality of locations and identities. Illustrations and poster art also form part of his artistic vocabulary. His work has been exhibited in Frankfurt, Istanbul, Kolkata, Mumbai, New York and New Delhi.

In 2014, he launched the retail label, OriginOne—a collection of limited edition everyday objects for the design-loving global nomad. Anti-trend, season and reason; each product owns its individual identity, ranging from wall art and conceptual books to stationery and home décor. The store made its debut at a luxury beach resort in Goa, India and continues to retail online, and at pop ups and exhibits across the world.

His downtime sees him as gardener, cyclist, traveller, dog-lover and hoarder of the strange and wonderful.

work
Advertising & Marketing design
Branding & Identity design
Consultancy
Environmental design
Exhibition design
Interactive & GUI design
Interior & Furniture design
Naming
Packaging design
Print design
Signage design
Uniform design
Website design
industries
Art
Automobile
Design
Development
Education
Exporters & Manufacturers
F&B (Hotels, Restaurants, Cafes, Bars, Lounges...)
Fashion & Textile
FMCG (Food packaging, Beverage packaging, Alocohol, Wine, and Spirits packaging...)
Health
Hospitality
Industrial
Legal
Music
Publishing
Real estate
Retail
Service
Sports
Television
Transportation
Wellness
Some of our clients
Asian Paints
Amtek
Bharat Forge
Brindco
Godfrey Philips
Grasim
Hindustan Unilever
Honda
Interglobe
INV
SKH Group
Max Mueller Bhawan
Ministry of Sound
MTv
Nike
Platform Magazine
Penguin Books
Raasta
Rohit Bal
Serendipity Arts Festival
Sidewok
Sona BLW
The Delhi Design Store
Tivoli Hotels & Resorts
The Hablis Chennai
The Park Hotels
The Piano Man
The Vintage Gulmarg
The Grafiosi on CNBC TV18
we're in the Vogue Little Black Book